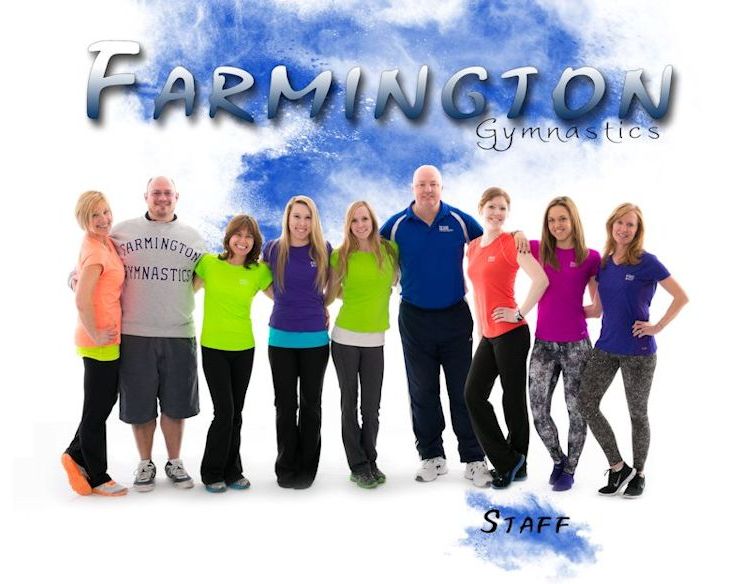 The BEST thing about FGC besides our CUSTOMERS & CHILDREN, is our WONDERFUL STAFF. We think kids are GREAT, and it shows everyday in our effort to make each child feel special and each experience at FGC an exciting and nurturing one. We would like to take this opportunity to thank you for the honor of working with your children. We realize FGC is a special place — we hope it shows in our efforts and in our enthusiasm in teaching your child !!

We have many different types of staff members with varying degrees of experience. From our parents turned instructors, high school students and gymnasts, to people with 10, 20, 30 or more years of experience with children in gymnastics and other careers.
| | |
| --- | --- |
| | USA Gymnastics is the Governing Organization of Gymnastics in the United States. We at FGC are continually updating and educating our staff using USAG, USAG-Michigan, Michigan Red Cross, and other health, safety, and business organizations. Besides the SAFETY of our children, education of our staff is of top priority. |
Many of our staff wear several hats, they are involved in our Preschool, Recreational, and Team Programs and all the SPECIAL PROGRAMS in between, which makes FGC very unique. There is also a special experience for our staff, as the saying goes "No one ever leaves FGC" meaning — once you have worked here, wherever life takes you — your

will always belong to FGC. We have created such a "family" atmosphere that many staff members come back to be a part of FGC, and we welcome them back with open arms !
Again, we would like to THANK YOU for the honor, pleasure of working with your child, and for choosing FGC.
OUR AWESOME STAFF

Julia A.
Recreational Program
Megan B.
Preschool Program
Kim B.
Recreational Program
Abby C.
Recreational Program / Preschool Program
Sammi C.
Recreational Program / Preschool Program
Courtney C.
Preschool Program
Emily C.
Team Program
Nicole D.
Team Program
Kelly E.
Preschool Program
Jacqueline F.
Team Program
Rachel F.
Recreational Program
Jamie F.
Preschool Program / Team Program
Marcie F.
Preschool Program / Team Program
Sue F.
Preschool Director
Email - Sue
Shelby G.
Team Program
Courtney H.
Preschool Program
Michelle H.
Preschool Program / Recreational Program
Jill K.
Recreational Director
Email - Jill

David M.
Program Director
Email - Dave
Dorene P.
Preschool Program / Team Program
Jessica P.
Preschool Program
Dimante R.
Recreational Program / Team Program
Monae F.
Recreational Program
Dennis S.
Team Program
Ronni S.
Preschool Program
Donna S.
Preschool Program
Kenzie S.
Team Program
Kirsten A.
Preschool Program
Matt S.
Recreational Program / Team Program
Sue S.
Preschool Program
Shannon S.
Preschool Program / Recreational Program
Sydney S.
Preschool Program
Page W.
Recreational Program
CLICK PHOTOS FOR ENLARGEMENTS