NEW OFFER

FREE TRIAL CLASS
for new customers in
our Tiny Tot and Toddler classes

come HAVE FUN!!
Please call for information - 248-478-6130


New Class - Kinder Fitness!
An
EXERCISE
class using weights, balls & gymnastics equipment.

Girls and Boys ages 5 - 6.
Focusing on Strength, Coordination & Balance to enhance their
CONFIDENCE !!

Welcome to Farmington Gymnastics Center and the wonderful world of GYMNASTICS! At FGC we strive
to create a nurturing and positive experience for every child. Our classes are designed to promote self-confidence, coordination, courage, physical and mental strength, while learning to socialize with other children in a safe, fun,
and creative environment. We pride ourselves in being the areas friendliest, cleanest, and most safety conscious gymnastics center. We think kids are GREAT!

We have created a program to help each child develop and grow using gymnastics to challenge and reach their
goals BOTH IN and OUT OF THE GYM! Your child will Love the exciting world of GYMNASTICS at FARMINGTON GYMNASTICS CENTER!!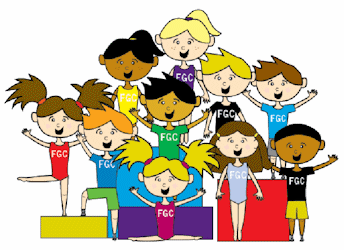 Receive Email Updates of: Schedules, Clinics, Special Offers & Announcements